This website bridges a gap between the Dietary Guidelines for Americans 2005 and actual lifestyle changes. To use this website effectively, it will be helpful to have a basic understanding of human nutrition. The Nutrition 101 section is a reference tool that supports the healthy eating principles modeled throughout this website.

Our Approach
You can achieve balanced and satisfying healthy eating by learning basic nutrition, listening to hunger cues, planning ahead, and selecting foods you enjoy in the appropriate quantities. There is no ONE diet that is right for everyone. With all the food choices now available to us, you can select healthful foods and balance them to create an eating pattern unique to your own tastes and traditions. There are thousands of ways to enjoy healthy eating.

For Happy and Healthy Eaters
In this section, we present a few guidelines to help you establish a healthy eating habit that you can keep happily ever after. See real examples of how to balance your grocery cart and create healthful meals.
Browse the 3-day sample menus of well-balanced eating patterns. No calorie-counting. No specialty foods. No fancy recipes or cooking techniques required. You can prepare tasty and nutritious meals with only a fridge, a microwave, and a toaster.
If you know what to look for, even an occasional trip to your favorite fast food restaurant can be part of healthy eating. Browse our specific fast food examples.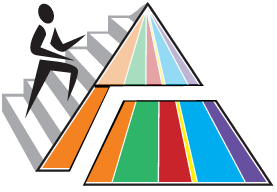 For Happy Losers

If you are interested in healthy, sustainable weight loss, this section is for you. We describe the properties of a balanced weight loss diet, then we help you get started with clear, practical tips and a 3-day sample menu. We have also briefly summarized some popular weight loss diets and evaluated them with the current scientific body of evidence.

Nutrition 101: How and Why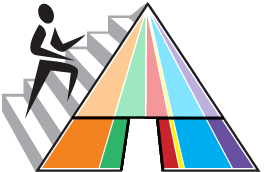 In this section, we discuss some of the reasoning and research behind the guidelines for healthy eating. This is not a tutorial in basic nutrition. We discuss a range of issues classified under three general topics: Healthy Lifestyles, Food Selection, and Frequently Asked Questions.

Project Team: Manabu Nakamura, DVM, PhD; Susan Evans, MS, RD; Michelle Wrhel
Department of Food Science and Human Nutrition
University of Illinois at Urbana-Champaign, Urbana, IL
Contact us: efed@aces.uiuc.edu
Technical Assistance: Elizabeth McElherne; Isaac Chambers
Support: University of Illinois Extention, James Scholar Honors Program, ACES Undergraduate Research Scholarship
Team Alumni: Kathryn Mysko, BS; Erin Hendricks, BS; Sandra Sieber, BS; Erin Murphy, BS; Molly Gaisford, BS; Ann Contos, BS